The SFDR solution
for VC & PE firms
Set-up your portfolio with a few clicks, then we take care of the entire process, saving you time, resources and headspace.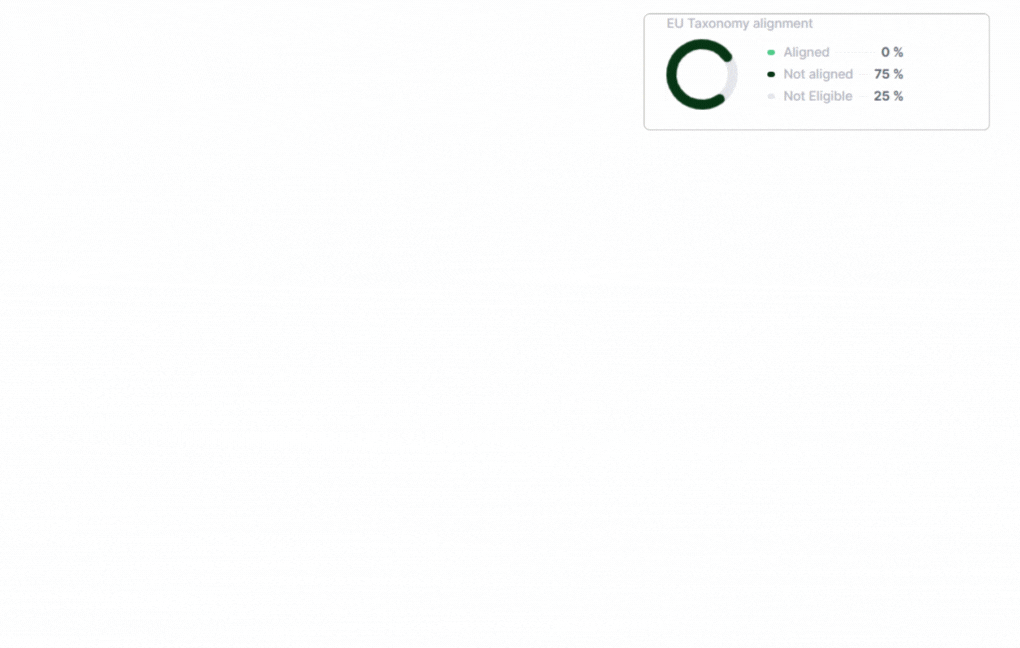 Save
Reduce costs and save time, we take care of each step
Comply
With the PAI's statements and all other SFRD requirements
Share
ESG outcomes in downloadable reporting formats
Enhance
Use insights and data visualisation to improve ESG performance
What's included
SFDR PAI's and policy data collection
Our smart data collection makes the process easy, centralized, collaborative and automated ! Use our calculation widgets, invite external or internal contributors to individual questions. Chat with our ESG experts or our AI ESG Chat bot.
Greenhouse gas emissions calculator
Our integrated Carbon accounting tool helps you calculate your Greenhouse gas emissions. We follow the authoritative GHG Protocol methodology.
EU taxonomy alignment data collection
We have digitalized the EU taxonomy alignment process and its 100's of pages of technical screening criteria forms. Our tool assists you navigating through the regulation.
SFDR PAIs & website disclosures
We automate the creation of your regulatory disclosures so you can export to different formats for multiple uses!
SFDR periodic & pre-contractual disclosures
We automate the creation of your reports and include portfolio level policy statements.
Why us?
Fingreen AI will guide you through the whole process to producing SFDR reporting at lower the costs and greater accuracy than traditional methods.
Book at 15 or 30 minute call with our team to learn more!
Automated SaaS solution
We are a technical platform. We empower self-service data collection and automated reports creation.
Collaborate with your team or external experts
We help your team collaborate and centralize data. You can invite internal or external collaborators to answer individual questions. Upload files to support and/or verify your answers.
Transparence and explainability
We provide full tracing and explanation of all data sources, definitions, computation logic, authoritative regulations.