Our mission
Our Values
Innovation
Technology and innovation are key to our solution. We have developed proprietary technology allowing us to optimize every process.
Long Term Engagement
Our goal is to help all private market stakeholders understand and master their portfolio's ESG performance and achieve their long term goals.
Absolute Traceability
Moving away from black-box methodologies and greenwashing, transparency and traceability are the fundamentals of our ESG solutions.
Open source data to end greenwashing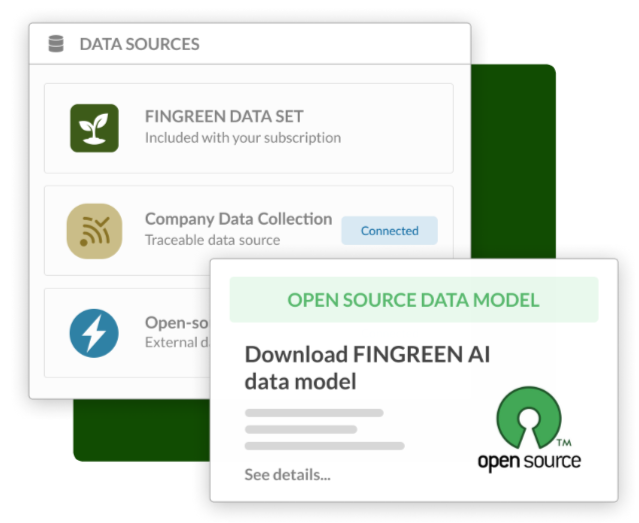 To address these challenges of greenwashing, it is crucial to have the right technology and tools available, on scale. FINGREEN AI offers an innovative solution through its explainable technology and open-source data referential to provide transparency and traceability in measuring the sustainability of investments.
By creating an open-source ESG data referential, FINGREEN AI eliminates the use of black-box methodologies, providing objective metrics for investors. This empowers decision-makers to make informed choices based on reliable and accurate information, thus reducing the prevalence of greenwashing, incidental or not.
FINGREEN AI firmly believes that open-source is the future for ESG data and by embracing this approach, we can eliminate greenwashing and foster a sustainable financial system that prioritizes transparency, accountability, and genuine environmental impact.